Methods
Invisible. Or even more invisible.
Kristina S., Eltz Patientin
Methods
Invisalign©
Most adults now choose Invisalign © to get the smile they've always dreamed of. Invisalign © are almost invisible, removable aligners that you wear day and night. Invisalign is only taken out for eating and brushing your teeth. Learn more about Invisalign ©
It is good to know that the Eltz Institute is the largest and therefore most experienced Invisalign provider in the entire German-speaking area - Austria, Germany and Switzerland. If you are interested in invisible aligners that work, then you've come to the right place. We look forward to you.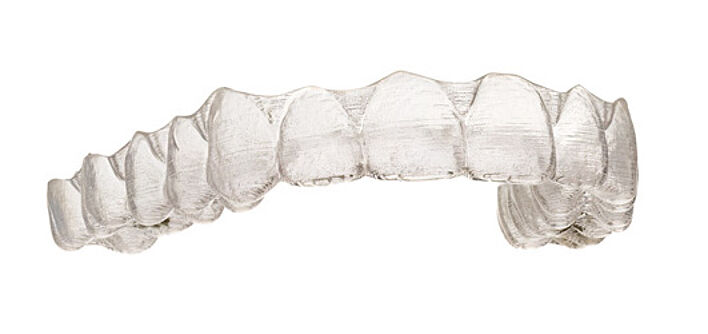 These are the advantages of Invisalign © at Eltz:
Invisible: The Invisalign © aligners are practically completely transparent. Probably nobody even notices that you are wearing these almost invisible "braces". Invisalign © can thus fit seamlessly into your lifestyle without affecting your daily dealings with others.
For all misalignments: In contrast to "online aligners", which only allow the simplest tooth shifts, experienced orthodontists can treat almost all misalignments with Invisalign®. The entire orthodontic bag of tricks such as attachments, ASR, and much more can be found here. can be applied and with it results are achieved that really inspire patients.
Comfortable in everyday life: You can expect a short treatment time, few appointments, simple hygiene and painless wearing time. There are also long opening times, SMS reminder service and easy accessibility. These are just a few examples of how we make Invisalign convenient for you in everyday life.
Unsurpassed experience: We have been the largest Invisalign provider in the entire German-speaking area for many years.
See the result in advance: With our ClinCheck © technology, you can usually see the result of your treatment and the way to it during the free consultation.
Here brackets - invisible to everyone - are bonded to the inside of the tooth. Again, nobody will see that you are wearing a dental orthodontic. And your dream smile will also be extremely precise and predictable through the use of high-precision, robot-bent wires.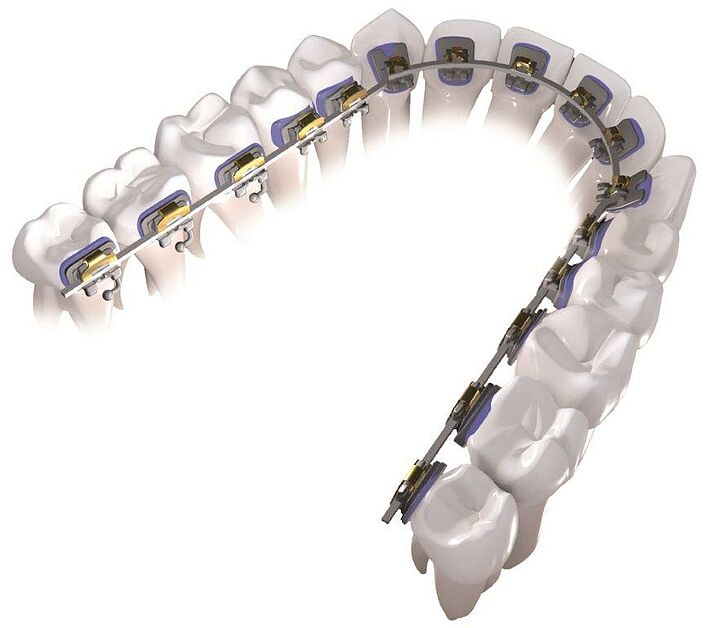 These are the advantages of lingual braces at Eltz:
Fast: The treatment time is reduced by up to 30%.
3D simulation: With the Suresmile® technology it is possible to simulate different treatment options for the fixed tooth regulation in the computer before starting the treatment on the patient. This means that our orthodontists can always work out the optimal treatment strategy for the patient.
Precise: The digital treatment technology allows a particularly precise and predictable result. The reason for this is that you get an exact treatment result through the use of high-precision, robot-bent suresmile® wires.
Gentle: The brace enables faster and gentler tooth movement.
Fewer check-ups: Computer-controlled tooth movement allows the number of treatment steps to be reduced, especially at the end of the tooth regulation.
3D: With our 3D scan, 3D volume tomography and 3D printing, we are setting new standards worldwide, especially in connection with oral surgery. This enables us to represent tooth roots digitally, operations can be planned digitally on the model in advance and essential devices for the operations can be printed directly in the center. This enables us to achieve a level of diagnostic planning depth that is unique.
Clear Brackets
In addition to the completely invisible methods described above, there is another option: tooth-colored brackets that are attached to the outside of the teeth. Fixed braces are essential for a Hollywood smile. With it you can bring your teeth exactly into the right position. Today, fixed braces are quite normal. Many adults have their teeth corrected with tooth-colored ceramic brackets, as they make the braces less visible.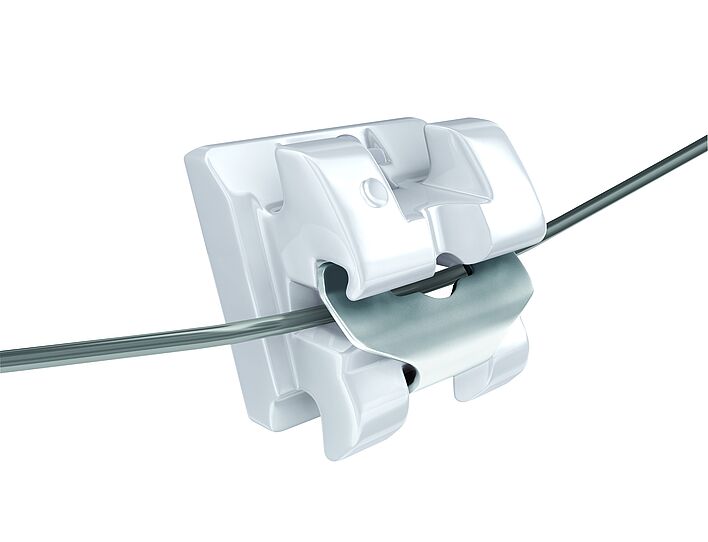 These are the advantages of clear brackets from Eltz:
Aesthetic: The brackets are extremely aesthetic because they are hardly visible
Gentle: Clear brackets are very gentle on the tissue and enable gentle, pleasant treatment.
Fast: Clear brackets enable shorter treatment times and shorter appointments
Hygienic: Clear brackets make it easier to maintain oral hygiene. They are smaller than traditional, non-self-ligating brackets. This makes it easier for patients to maintain optimal oral hygiene. You can reach the teeth and the spaces between the teeth more easily
Arrange a free consultation for your braces!
Arrange your free consultation by phone on 01 358 31 00, via our online booking, or use our contact form for questions.