Procedure
In four simple steps to a beautiful and healthy smile
Nina N., Eltz Patientin
CONSULTATION
Everything starts with a free consultation. You will get to know us and receive important information about the possible treatment options and the planned duration. In addition, we classify the misalignment of the teeth according to their complexity (IOTN) and, as a partner of the Austrian health insurance, we immediately assess whether the requirements for free braces are met.

ANALYSIS
We examine your tooth or jaw misalignment in detail using the most modern diagnostic methods such as digital scans, photos, and distant and panoramic X-rays. The result is a comprehensive treatment plan that defines how we treat your deformity in detail. With Invisalign © and SureSmile © you also get a 3D simulation.

ORTHODONTIC TREATMENT
We arrange an appointment to start the dental treatment. We use the best possible method for your child. In the case of permanent teeth, the treatment with free braces is usually carried out with a fixed brace. Other than the free braces, we like to treat children and young people with invisible brackets or invisible aligners such as Invisalign Teen.

RETENTION
After the braces have been removed, we put a wire retainer and/or provide holding rails with free braces. This completes the treatment benefit of the Austrian public health insurance. Outside of the free braces, we begin with the follow-up or retention phase. This means that we use special technologies to ensure that the teeth remain in their new position for almost a year.
Jetzt Termin für Ihr Kind buchen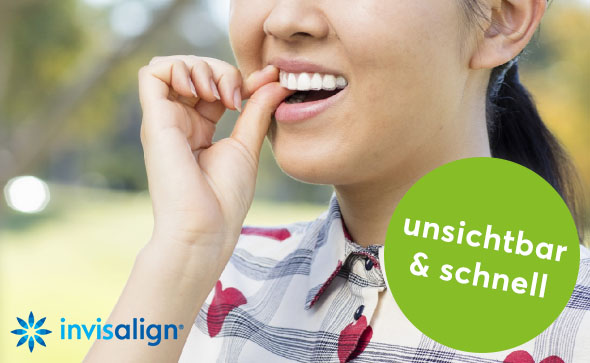 Invisalign®
Zahnspange
für Kinder
Das Beste für
Ihr Kind.
Alter6 - 18 Jahre
Dauer6 - 24 Monate
MethodeInvisalign®
IOTN1 - 5
IOTNgeeignet für alle Zahnfehlstellungen
Kostenab 100€/Monat
QualitätZufriedenheits-Garantie
In-der-Zeit-Garantie
1 Jahr Halte-Garantie
01/3583 100
Online Termin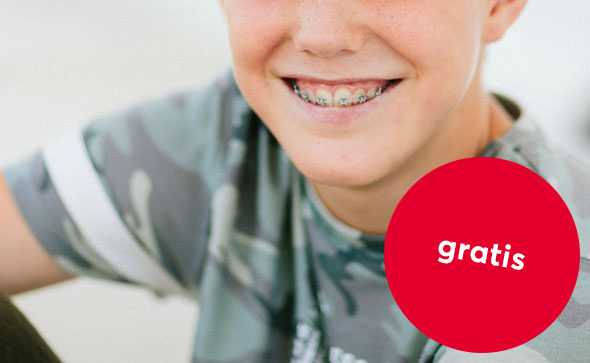 Gratis
Zahnspange
für Kinder
Bewährte
Qualität.
Alter6 - 18 Jahre
Dauer12 - 24 Monate
MethodeSilberne Brackets
IOTN4 - 5
IOTNbei sehr schweren Zahnfehlstellungen
Kosten0€
Qualität
Zeit
Dauerhaft
01/3583 100
Termine nur telefonisch