Retention
For a lasting smile
Iris , Eltz Patientin
A smile that lasts - the retention time
The period of active orthodontic treatment is now over - congratulations! Now follows the most important phase to keep your beautiful and healthy smile for a long time. Therefore, we will continue to pay special attention to your teeth.
Why is retention important?
The orthodontic treatment loosens the teeth in a controlled way to move them into their optimal position. After removing the braces, the teeth must still be supported until they are sufficiently stabilized
Dr. Eltz explains
Why is post-brace time as important as treatment itself?
What happens next?
We individually choose the best solution to "remind" your teeth of their correct position until they are firmly anchored in the jaw again by the growing bone mass. Some patients receive an invisible Vivera bracket for the night. For other patients, we attach a wire retainer to the inside of the teeth. Some others receive a night guard.
How often do I have to wear the retainer?
The first year after treatment is particularly important for a lasting result. To ensure a beautiful and healthy smile for a long time, we will provide you with a personal plan of when and how often you must wear your retainer. You come to us for a check-up every 4 months.
Types of retainers
Mainly five types of retainers are used:
Transparent Aligners - Essix Retainer
Vivera®-Retainer
Vivera retainers are made with some of the most advanced technologies on the market, using 3D imaging, clear thermoplastic material and high quality manufacturing technology. This will give you comfort, accuracy of fit and perfection while keeping your teeth in place.
Laboratory tests in which the Vivera material was compared with other clear retainer materials showed that the Vivera material is more than 30% more stable. This is critical to keeping your teeth in the desired position.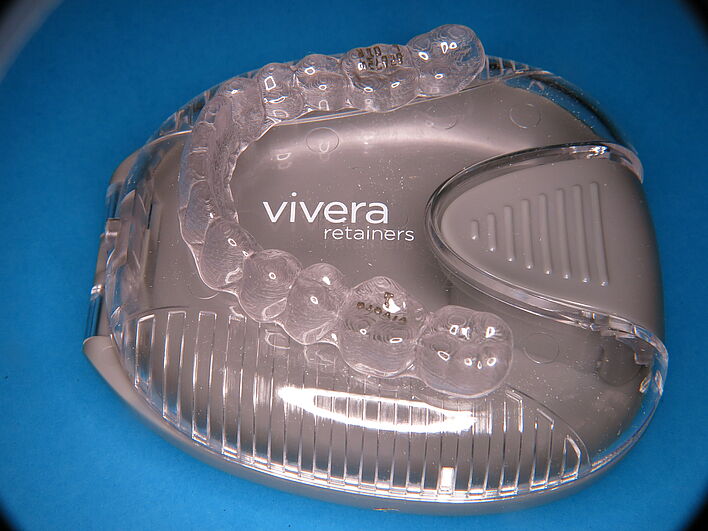 Hawley Retainer
Hawley retainers can be used to secure teeth in the upper and lower jaw. They consist of two components:
Wires wrapped around the outside of the teeth
Acrylic (plastic) that covers the palatal arch or the inside of the lower teeth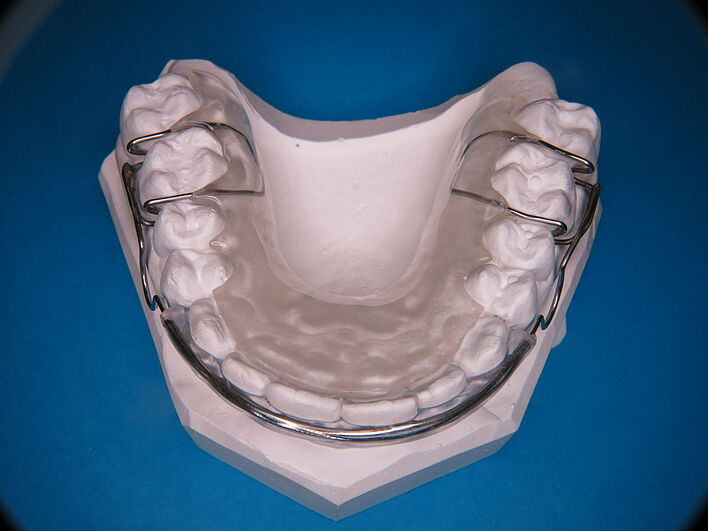 Hawley retainers can be used to hold or even move the teeth slightly.
Transparent aligners
We use this type of retainer when no additional tooth movement is required. They are very light, somewhat flexible and comfortable. The aligners are thin and see-through, so they are very inconspicuous.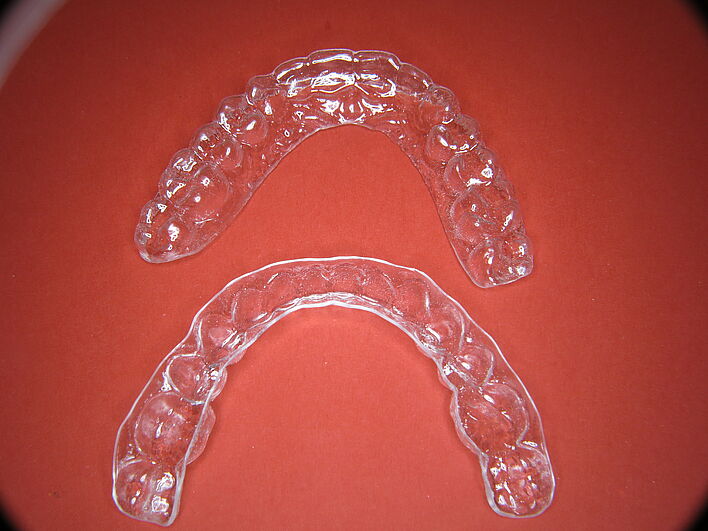 The transparent retainers are usually worn ten to twelve hours a day. You can also make the periods in which you wear these retainers dependent on your school or work day. Many of our patients wear them in the evening and at night and remove them the next morning. Such a schedule enables "freedom" during school or working hours, as well as the exercise of sporting activities. In addition, it reduces the risk of the retainer being damaged or lost.
Fixed retainer
For some patients, after the braces have been removed, it turns out that they still have certain unstable teeth (mostly lower or upper front teeth) that run the risk of continuing to move. In such cases, you have to wear a fixed retainer at the inside of the front teeth.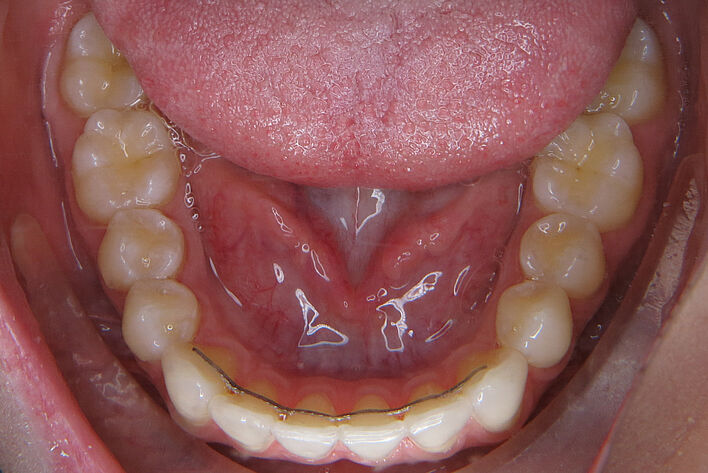 Tooth positioner
A positioner is another version of a finishing or retention appliance. Although it looks very plain and simple and visually resembles a mouthguard for athletes, it is a very sophisticated device. When worn correctly, it can produce wonderful results. Positioners can be made of various materials, such as rubber, silicone or thermoplastic plastic, which is hard and transparent at room temperature. They are also available in a range of colors (except for the thermoplastic variant, which is always see-through).
Jetzt Termin für Ihr Kind buchen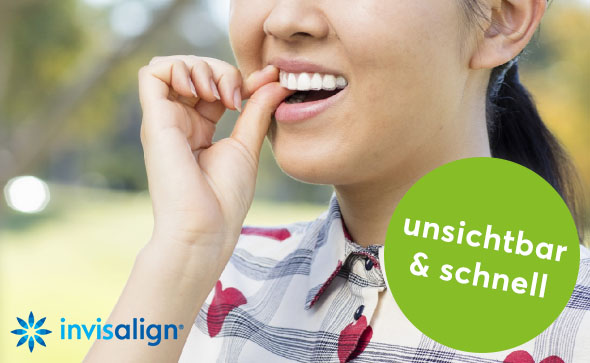 Invisalign®
Zahnspange
für Kinder
Das Beste für
Ihr Kind.
Alter6 - 18 Jahre
Dauer6 - 24 Monate
MethodeInvisalign®
IOTN1 - 5
IOTNgeeignet für alle Zahnfehlstellungen
Kostenab 100€/Monat
QualitätZufriedenheits-Garantie
In-der-Zeit-Garantie
1 Jahr Halte-Garantie
01/3583 100
Online Termin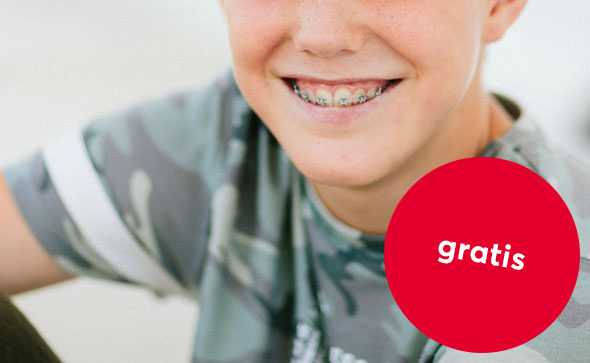 Gratis
Zahnspange
für Kinder
Bewährte
Qualität.
Alter6 - 18 Jahre
Dauer12 - 24 Monate
MethodeSilberne Brackets
IOTN4 - 5
IOTNbei sehr schweren Zahnfehlstellungen
Kosten0€
Qualität
Zeit
Dauerhaft
01/3583 100
Termine nur telefonisch