Why Invisalign at Eltz?
Because beauty loves experience.
Why Invisalign© at Eltz?
Formula Eltz
Invisalign is comparable to the Formula 1 car for dentists and orthodontists. Just because you are driving the same car doesn't mean you would win against Sebastian Vettel. Invisalign is similar: It is a system which produces individually crafted aligners based on information from the doctor. The better the doctor, the better the results.
Top 5 in Europe
Our institute is one of the 5 largest Invisalign suppliers in Europe. We treat hundreds of patients yearly with Invisalign® and are able to treat two thirds of our patients with invisible aligners. Naturally we have the Advantage Elite Club Status – the highest certification from Invisalign® and train interested dentists in the entire DACH area.

Eltz has the Invisalign® Diamond Apex award
The Eltz Institute has received the Diamond Apex, the highest status from Invisalign. Only a few orthodontists in Europe receive this award if they can demonstrate a correspondingly high number of Invisalign® cases, thus confirming our extensive experience in the treatment of misaligned teeth with invisible braces.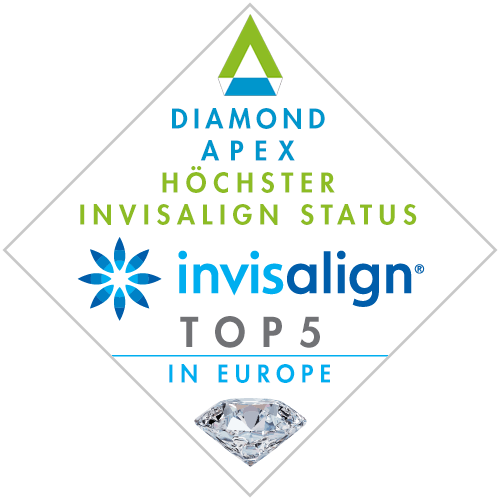 Get to know us!
See in our video how we at the Eltz Institute can correct all misaligned teeth at the highest level and with the latest technology and what patients say about us.
0.06% chance of finding us
There are around 5,000 dentists in Austria. Only 3 of them make up 70 % of all Invisalign® treatments. That means there is a 0.06% chance of finding the right doctor for Invisalign®. So if you are interested in Invisalign®, you are in the right hands with us. We are the largest Invisalign provider in Austria.
Certified quality
Many talk about quality. We have ours checked externally. Our quality management is therefore ISO 9001 certified. We continuously measure our treatment duration, patient satisfaction, number of appointments and much more. Over the years we have therefore been able to improve step by step. In addition, our institute has a license as a Krankenanstalt and is therefore subject to very special hygiene regulations that ordinations do not have to adhere to.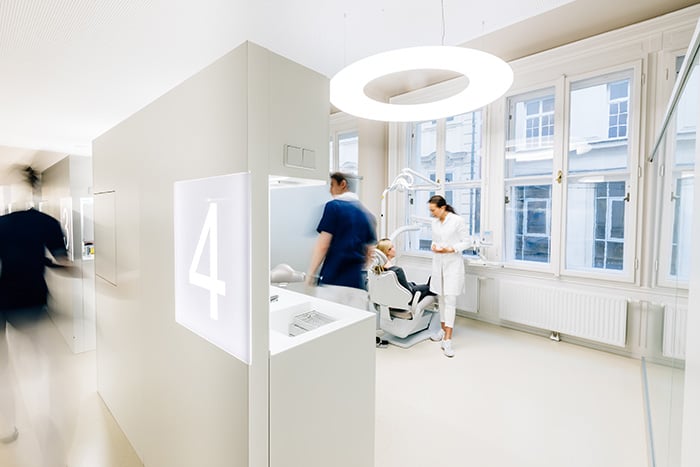 VKI Bericht:
Warnung vor Billigschienen aus Deutschland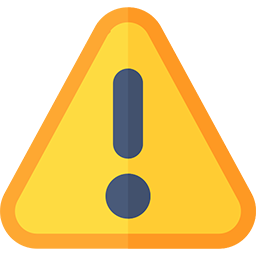 Eltz satisfaction guarantee
You will leave our institute with the famous New York smile! We are so certain that your results will be beautiful, that we even give our patients the Eltz guarantee, which means: If you are unhappy with your Invisalign® results we will treat you with Clear Brackets until you are satisfied, cost-free.
Dr. Eltz explains
How does our satisfaction guarantee work?
Arrange a free consultation for your braces!
Arrange your free consultation by phone on 01 358 31 00, via our online booking, or use our contact form for questions.