Invisalign ©
Invisible for a dream smile. With the experience of the largest Invisalign provider in German-speaking countries: The Eltz Institute.
Invisalign © - Invisible braces for adults
Invisalign is simply invisible
The Invisalign® aligners are practically completely transparent. Probably nobody even notices that you are wearing these almost invisible "braces". Invisalign® can therefore fit seamlessly into your lifestyle without affecting your daily dealings with others. Read here how Invisalign © works
Why Invisalign?
Do others notice the invisible aligners in meetings? Our patients Nina and Thomas report on their experiences
Comfortable in everyday life
Are you short on time? Do you want to get your dream smile as easily as possible? Then Invisalign paired with our unique New York method is just right for you. You can expect a short treatment time, few appointments, simple hygiene and a painless wearing time. There are also long opening times, SMS reminder service and easy accessibility. These are just a few examples of how we make Invisalign convenient for you in everyday life.
Experienced unsurpassed
Our institute is one of the 5 largest providers of Invisalign © in Europe. Therefore of course we have DIAMOND APEX status - the highest award from Invisalign ©. We train dentists in the entire German-speaking area. Our quality management is ISO 9001 certified. Our institute has a license as a Krankenanstalt and is therefore subject to very special hygiene regulations that ordinations do not have to adhere to.

Eltz has the Invisalign® Diamond Apex award

The Eltz Institute has received the Diamond Apex, the highest status from Invisalign. Only a few orthodontists in Europe receive this award if they can demonstrate a correspondingly high number of Invisalign® cases, thus confirming our extensive experience in the treatment of misaligned teeth with invisible braces.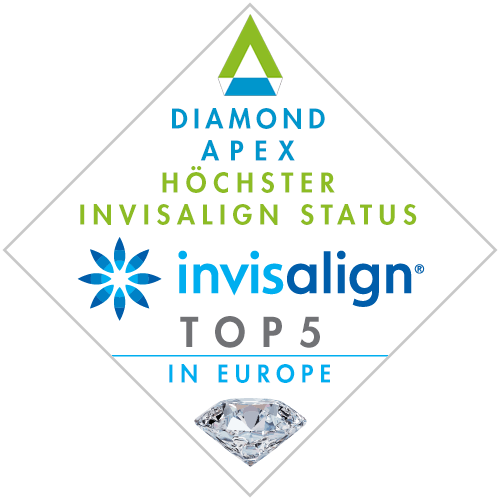 Wonderful results
No words needed. We have a lot of pictures for you and the appropriate description. Would you like an example?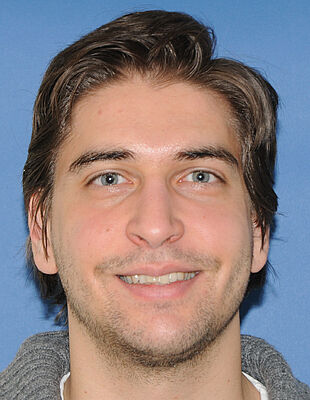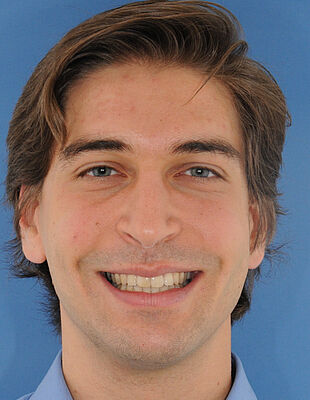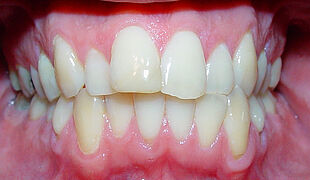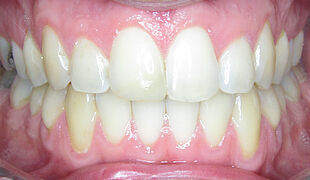 See the result in advance
With our ClinCheck © technology you can see the result of your treatment and the way to it before the start of the therapy. We use very special software for this.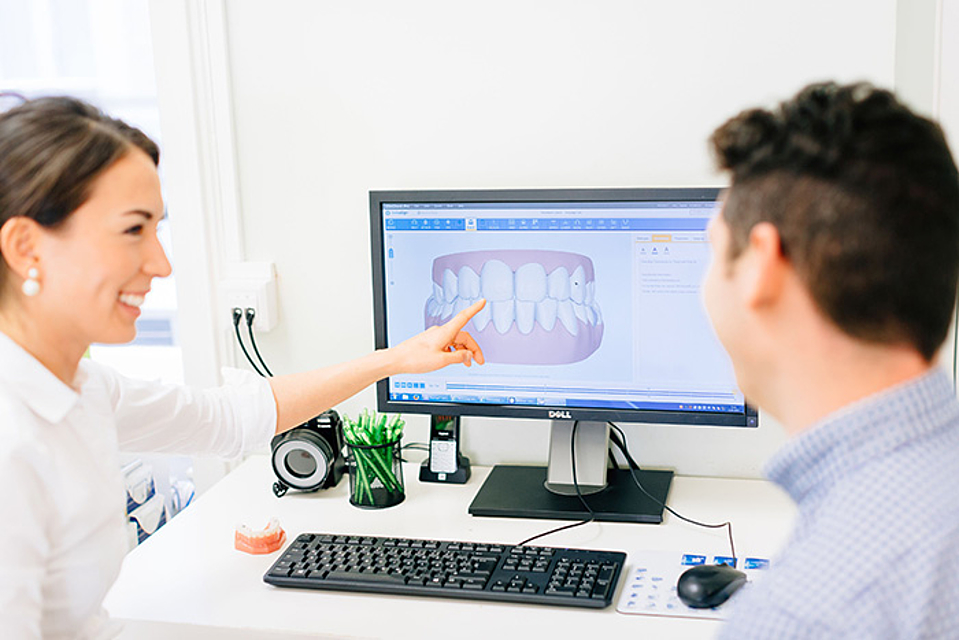 Invisalign is affordable for everyone
It is important to us that a healthy and beautiful smile is affordable for many people. That is why we are guided by the fair, autonomous fee guidelines of the Dental Association. We offer treatment flat rates that are independent of the actual duration of treatment. Our patients also have the option of interest-free payment in installments.
Eltz satisfaction guarantee
The result agreed before the start of the treatment is binding for us. If you are not happy with the result with Invisalign ©, we will continue to treat you with classic brackets free of charge until you are satisfied.
Arrange a free consultation for your braces!
Arrange your free consultation by phone on 01 358 31 00, via our online booking, or use our contact form for questions.