Europe-wide leader in complex tooth

mispositions
Janine, Eltz Patientin
Orthodontic-oral surgery combination treatments
Complex mispositions are sometimes treated via the combination of orthodontics and oral surgery. Good to know, that this is a substantial focus of our practice. With over 100 cases per year, we are leading on a pan-European basis.
For a healthy, pain-free life
From jaw joint noises and headaches to muscle tension - some patients really suffer. The root of skeletal discrepancies is often genetic. Therefore, it is important to align jaws correctly to avoid overloading or stretching the jaw joints as well as the abrasion of teeth.
Janine's path to her dream smile
Janine had an overbite, crossbite and scissor bite and had problems chewing. Thanks to the dental regulation at the Eltz Institute in combination with a maxillofacial surgery, she can laugh again!

Experience counts
With complex misalignments experience is more important than ever. Our chief medial leader Dr. Maija Eltz is specialized on combination therapies for years. We research new methods in collaboration with world renowned surgeons on a regular basis and treat around 100 patients yearly. In case you are asking yourself whether this is a small or large number: This is the number which many other orthodontists treat in their entire professional career.
Dr. Maija Eltz
She is the founder of the Eltz institute and one of the most experienced orthodontists in Austria. Find out more about her.
How we help
Via a combination of braces and orthodontics we have achieved excellent results for our patients.
Julia
Julia had a cross bite and within 14 months she was treated with fixed braces as part of an orthodontic-maxillofacial combination therapy.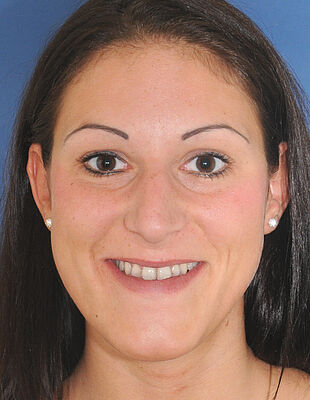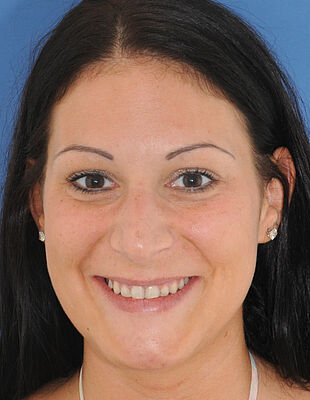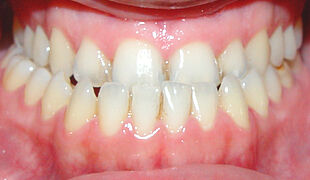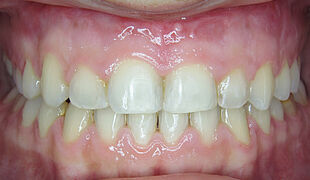 Jakob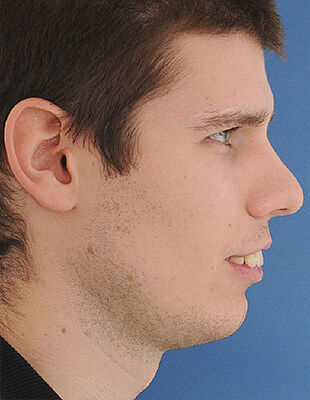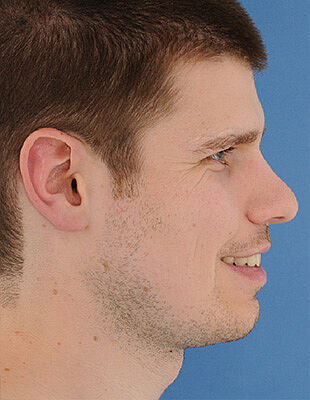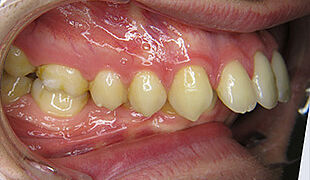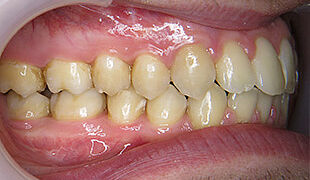 How we help
Via a combination of braces and orthodontics we have achieved excellent results for our patients.
In a first step we correctly position the teeth
Further we position both jaws, so the teeth fit on top perfectly.
In a last phase we fine-tune through braces which are worn for a short period.
Through this teamwork we can achieve facial aesthetics, secured long-term stability of results and permanent health of the jaw joints.
Should you have detailed questions on your particular case, please call us under +43/1/319 00 07 15. We reserve a part of our time solely for consultations.
Process
The orthodontic-oral surgery combination treatment usually works as follows:

Consultation
You come for a first consultation with our doctor. We start with the medical anamnesis and first of all want to listen to you: what wishes, needs and problems do you have personally. We then take photos and panoramic x-rays to prepare for our consultation. Then Dr. Eltz will work with you on a preliminary treatment plan based on your needs. If the therapy that is recommended for you includes a surgical procedure, we will do a cephalometric X-ray after the consultation and make another appointment. For this, Dr. Eltz does a morphing. This means that we calculate for you on the computer how you will look at the end of the treatment, i.e. you will see a photo of how you will look at the end of the treatment.
Records
In the next step, we begin to plan the therapy in detail. To do this, we take the models of your jaws and analyze all the information collected (x-rays, photos, models) and plan the therapy step by step. During this treatment phase you will also get to know your surgeon.
Braces before surgery
You will get braces with self-ligating mini brackets, which are barely visible and gently bring your teeth into the desired position. About every 6 weeks you come to see us for short appointments where we change wires or carry out short checks. At the end of this phase we do an interim analysis. The surgeon will then examine you to see whether we are ready for the next phase. We then use a specific surgical wire.
Surgery
The surgeon will take impressions and perform a model operation on the duplicate of your jaw as the perfect preparation for the actual operation. Afterwards the actual operation will take place. You will stay in the hospital for about 1 week. Then the healing phase takes place, which lasts about 6 weeks.
Braces after surgery
The finishing phase of the treatment begins, the teeth are brought into their final position and after a few months the braces are removed.
Retention
It is essential for us that the teeth remain in the desired position even after they have been removed. That is why a retainer is used immediately after removal. 6 weeks later, your teeth will be polished. The retention phase usually lasts 12 months.

Experience report
How do you feel after an operation? Am I in pain? Our patient Jürgen has written down his experiences with the treatment so that patients can better adjust to what is in store for them. You can read about his path here.
Oral surgery costs
The treatment consists of two parts: the maxillofacial surgery and the orthodontic treatment.
In contrast to many other European countries, the cost of the oral surgery is covered by the health insurance company.
The dental regulation is to be paid privately. You can find out what dental regulations cost in Vienna here.