Why Eltz
We can do dental regulation. And we love children.
Why Eltz
Children are important to us. They deserve the best possible orthodontic treatment for many reasons. For health reasons, to avoid surgical interventions later. For psychological reasons, so as not to be bullied at school. But especially for young people, for aesthetic reasons, to develop a healthy self-confidence.
When it comes to dental adjustments in children and adolescents, orthodontic experience is essential. In addition to expertise in jaw and teeth misalignment, future growth must also be considered.
Without the correct know-how, the correct treatment age is often missed, or one is treated with ineffective or even harmful treatments. There are therefore many reasons that speak in favor of treatments at the Eltz Institute:
Over 70 years of experience in orthodontics
Only specialists in orthodontics, or with comparable qualifications, work at the Eltz Institute. This is highly significant in the field of tooth regulation because orthodontists have completed several years of additional training in the treatment of jaw and teeth misalignment - in addition to their specialist degree in dentistry.
Get to know us!
See in our video how we at the Eltz Institute can correct all misaligned teeth at the highest level and with the latest technology and what patients say about us.
Certified partner für Gratiszahnspange (free braces)
The Eltz Institute is one of only a few contractual institutes for free braces in Vienna. For you, this means that the free braces from Eltz are actually free of charge for you.
That is not so natural at all. You have to provide evidence of specific training certificates and experience in complex orthodontic cases. And even if a dentist of choice meets the same criteria as the Eltz Institute, the health insurance company only pays a cost reimbursement of 80 percent of the contractually stipulated tariff. How much you then pay ultimately depends on how much the dentist of your choice charges for his service. Since the amount is often well above the fixed tariff, this can amount to several thousand euros.
This is not the case at the Eltz Institute. If your child meets the requirements for free braces, "free" really means free for you.
Maximum security with the best possible equipment
The Eltz Institute has a license as a Krankenanstalt and is therefore subject to very special safety and hygiene regulations that ordinations do not have to adhere to. Here, too, we are checked at regular intervals by official authorities. We have hidden all the features behind a modern architecture.
Centrally located with long opening times
The Eltz Institute is right next to Stephansplatz. We can be reached quickly by public transport or by car from anywhere in Vienna. We also offer long opening times. This means that your child only rarely has to leave school (e.g. at the time he gets the braces on/off appointment, possibly during the consultation).
Few
visits to the doctor and short appointments
Parents as well as children rarely want to go to the doctor and stay there as briefly as necessary. Our unique New York technology enables just that: few short appointments and significantly longer intervals.
Two examples explain the advantages:
In the past, the appointment where you actually get you braces often lasted three to four hours. With our New York technology, they usually take a maximum of 60 minutes.

In the past, patients had to be called every 14 days, for example to change rubber. Today, intervals of 8-10 weeks between appointments are the norm.
Anyone who likes to go to the doctor rarely and briefly will be enthusiastic about our method.

3D scan instead of impressions
There are no longer any conventional impressions at the Eltz Institute. Many children cannot stand the cold metal aligner in their mouths or the sticky alginate mass that is normally used to make a dental impression. They get acute nausea or even panic attacks because they cannot breathe and swallow normally.
With our digital scan everything is very simple: the assistant moves the scanner tool over the rows of teeth and the built-in laser transfers the data to the computer. The procedure not only takes half as long as the manual creation of dental impressions, the error rate is also seven times lower than with the conventional method. This is a real innovation and makes life easier for children, parents and our team alike.
Short treatment time
Most children and parents want the best possible result with the shortest possible wearing time of the braces. However, with most orthodontic methods, treatment takes two to three years. Complex deformities often up to 3-4 years. Using the New York technology used at the Eltz Institute, treatment lasts an average of 12.7 months. For a classic treatment with free braces, you can expect around 18-24 months, since misaligned teeth that fall into this category are complex by definition.
Better hygiene
Excellent oral hygiene is an essential prerequisite for an excellent orthodontic treatment. Poor oral hygiene can lead to inflammation of the gums, the formation of plaque and other unpleasant consequences. This means that tooth regulation takes longer and, in extreme cases, even has to be canceled.
For this reason, impeccable oral hygiene in children and adolescents is very important to us. How do we do that?
We provide extensive training at the beginning of the treatment

In addition, our self-ligating brackets are significantly smaller than the conventional ones, so the areas on which bacteria can attach are also significantly smaller. When brushing your teeth, you can brush more easily between the brackets compared to a conventional orthodontic device and your oral hygiene is less impaired.

We use - outside of the free braces and where appropriate - the most modern aligner technologies that enable easy tooth cleaning for children and adolescents.
No pain
Children and adolescents, in particular, cannot use pain with orthodontic treatment: Neither in school, in sports nor in sleep. Years ago, however, anyone who had braces themselves or knew people with braces often associates tooth adjustment with pain. But you don't need it at the Eltz Institute.
The core task of our medical team is to enable painless orthodontic treatment. This is ensured through the use of gentle forces and thinner steel arches with the free braces or through the most modern aligner technologies.
The result surprised us ourselves: In the last patient survey, 91% of all patients stated that they usually or always find the orthodontic treatment with us to be pleasant !!!
Jetzt Termin für Ihr Kind buchen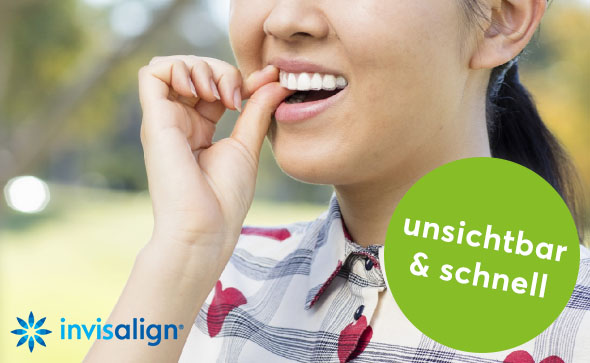 Invisalign®
Zahnspange
für Kinder
Das Beste für
Ihr Kind.
Alter6 - 18 Jahre
Dauer6 - 24 Monate
MethodeInvisalign®
IOTN1 - 5
IOTNgeeignet für alle Zahnfehlstellungen
Kostenab 100€/Monat
QualitätZufriedenheits-Garantie
In-der-Zeit-Garantie
1 Jahr Halte-Garantie
01/3583 100
Termine nur telefonisch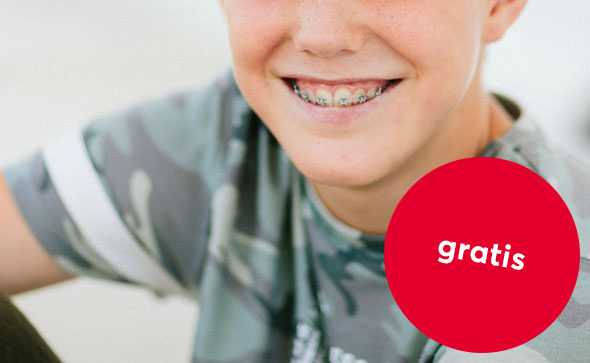 Gratis
Zahnspange
für Kinder
Bewährte
Qualität.
Alter6 - 18 Jahre
Dauer12 - 24 Monate
MethodeSilberne Brackets
IOTN4 - 5
IOTNbei sehr schweren Zahnfehlstellungen
Kosten0€
Qualität
Zeit
Dauerhaft
01/3583 100
Termine nur telefonisch