Fixed braces
Fast & gentle to your dream smile
Kevin, Eltz Patient
Self-ligating brackets
The properties of the self-ligating brackets have several advantages for the patient:
a gentler, more pleasant treatment
shorter treatment times and shorter appointments
easier maintenance of oral hygiene
During orthodontic treatment, when the wire moves in the bracket slots, friction and sliding resistance occurs between the wire and the brackets.
Due to the specific mechanics of these brackets, the resistance is significantly lower than with conventional brackets. With these, the wire is held in the slots of the brackets by means of a rubber ligature.
This results in a much more pleasant treatment for the patient as they feel less tension in the teeth. The forces that act on the teeth here are much gentler, but continuous.
Shorter treatment times and shorter appointments
The rubber ligatures of conventional brackets quickly lose their strength and have to be replaced. Therefore, the intensity of the treatment varies over the entire duration of the treatment.
The continuous action of the forces means that we can achieve success much faster with these brackets.
In addition, many additional appliances that are used in traditional orthodontics are superfluous with these brackets. This means that the number of steps that the doctor takes during your appointment is smaller. This is pleasant for the patient and also means that your appointments in the ordination do not take so long.
Better hygiene
Furthermore, the self-ligating brackets are smaller than the traditional ones. This makes it easier for the patient to maintain optimal oral hygiene. You can reach the teeth and the spaces between the teeth more easily.
Furthermore, rubber ligatures are easily discolored and can become a collection point for bacteria. We solve this problem with our system.
Jetzt Termin für Ihr Kind buchen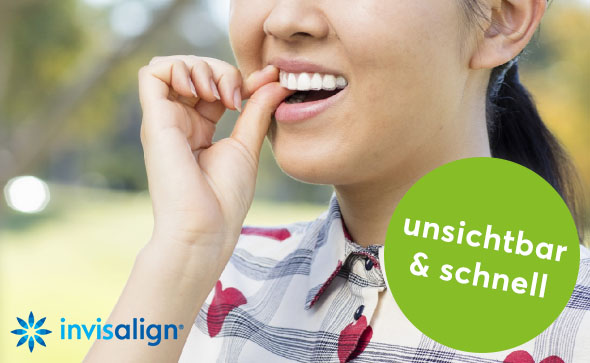 Invisalign®
Zahnspange
für Kinder
Das Beste für
Ihr Kind.
Alter6 - 18 Jahre
Dauer6 - 24 Monate
MethodeInvisalign®
IOTN1 - 5
IOTNgeeignet für alle Zahnfehlstellungen
Kostenab 100€/Monat
QualitätZufriedenheits-Garantie
In-der-Zeit-Garantie
1 Jahr Halte-Garantie
01/3583 100
Online Termin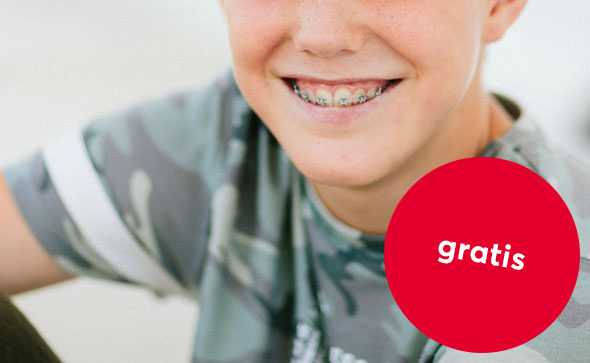 Gratis
Zahnspange
für Kinder
Bewährte
Qualität.
Alter6 - 18 Jahre
Dauer12 - 24 Monate
MethodeSilberne Brackets
IOTN4 - 5
IOTNbei sehr schweren Zahnfehlstellungen
Kosten0€
Qualität
Zeit
Dauerhaft
01/3583 100
Termine nur telefonisch